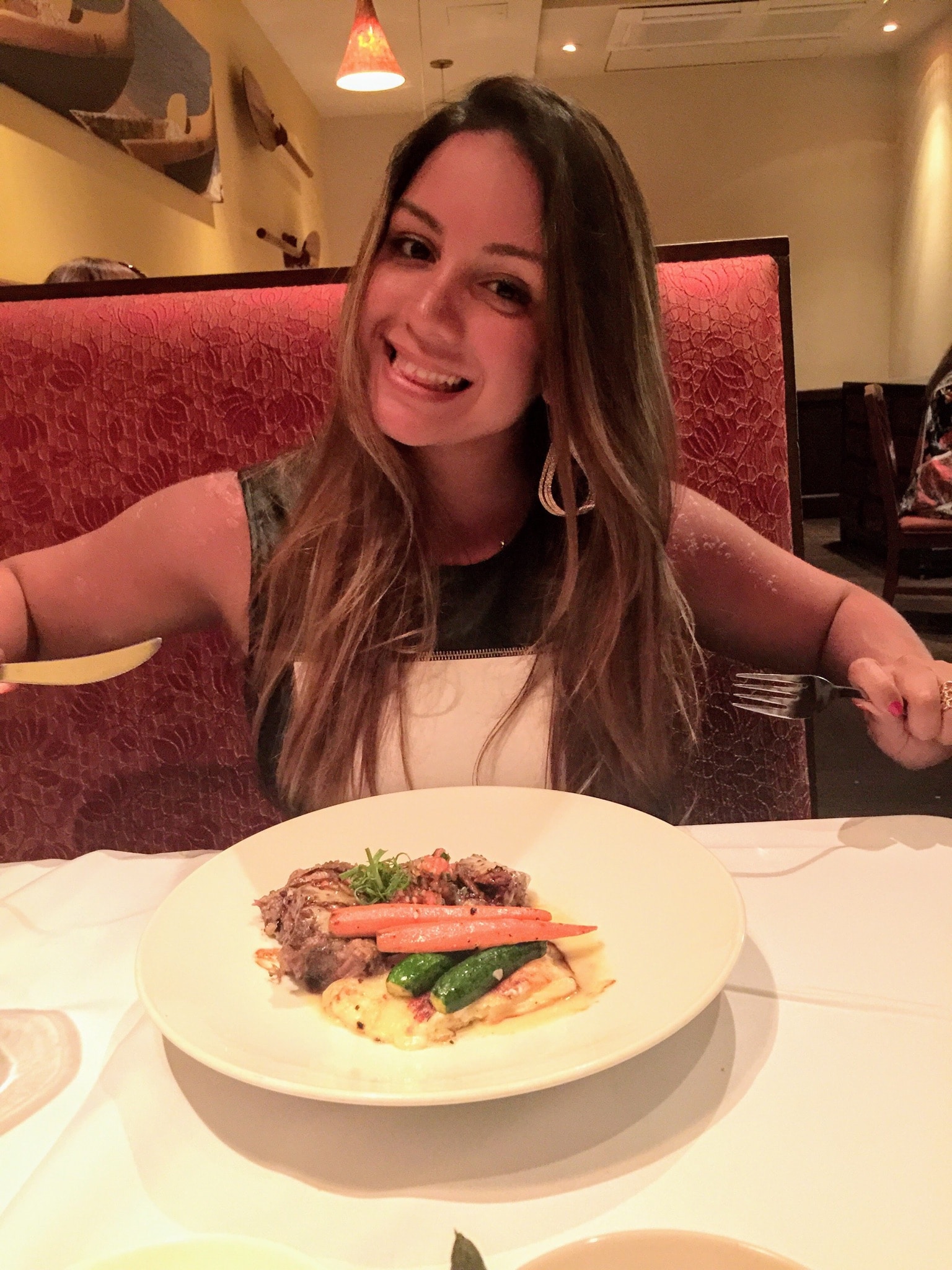 Hi! I'm Julie. Thank you so much for stopping by. My dream as a young adult was to open a bakery with freshly ground coffee and trays of cupcakes or a small cafe with really good sandwiches. I quickly discovered I didn't really know how to cook so I enrolled in a Kosher Culinary school in New York City.
Once I graduated, I started work as a line cook in a commercial restaurant. Although sometimes challenging, it was a wonderful place to develop my food preparation techniques and professional cooking skills.
In 2012, my passion for great food inspired me to start a YouTube channel. When I discovered how much my viewers enjoyed making easy, comforting, delicious food, I launched this companion blog.
Today, I'm extremely fortunate to make a living doing what I truly love – creating and sharing my favorite "can't live without" recipes with readers from all over the world.
The recipes on my blog draw inspiration from the classic comfort food staples, like cakes, pasta, and mac and cheese. Sometimes I add a dash of Cuban flavor, as a tribute to my family's cultural roots (my Cuban sandwiches are legendary!).
Before I share a recipe with you, I test it thoroughly to make sure it is easy to make, tastes great, and won't waste your time or ingredients.
I hope you find something here you and your whole family will love for years to come.
While food blogging brings me incredible joy, there are a few other things I enjoy in my spare time, like traveling, reading, dining with friends and family, and watching the sunset somewhere in the Northeast.
Want to know more? Here are some fun facts
I attended the Kosher Culinary Arts Center in New York City almost 10 years ago.
My favorite cuisines are Lebanese, Indian, Italian, and American. In that order! Although Cuban Black Beans and Ropa Vieja will forever have my heart.
If an American steakhouse doesn't have mac and cheese on its menu, I won't go.
I've been wearing the same perfume since High School; Dolce and Gabbana Light Blue. Sometimes Chance by Chanel.
I have to have pizza once a week.
My favorite thing to do while home alone is order takeout and watch crime shows.
I like my steak medium rare.
Breaking Bad, Game of Thrones, Yellowstone, and Shameless are my all-time favorite shows.
I never eat candy. The calories aren't worth it. Do you know what is worth the calories? This buttermilk chocolate cake.

I drink an oat milk latte every single morning.

The restaurant Houstons has the best ribs and service hands down! I know it's a chain, consider yourself lucky if you live near one.

I haven't had soda in over 10 years. I was addicted to diet coke!

Nantucket is my favorite place.

I was born in Florida and raised in NJ. Both are home.
I enjoy deep tissue massages more than anything in the world.
I despise pretzels. Hard pretzels, soft pretzels, pretzel buns, don't care for any. You won't find any pretzel recipes here.
Everyone starts somewhere, so for my beginner cooks go ahead and show off, by making this

chocolate banana bread

and this spicy rigatoni pasta for your guests. Those are two of my favorite recipes.
Brands we've worked with: