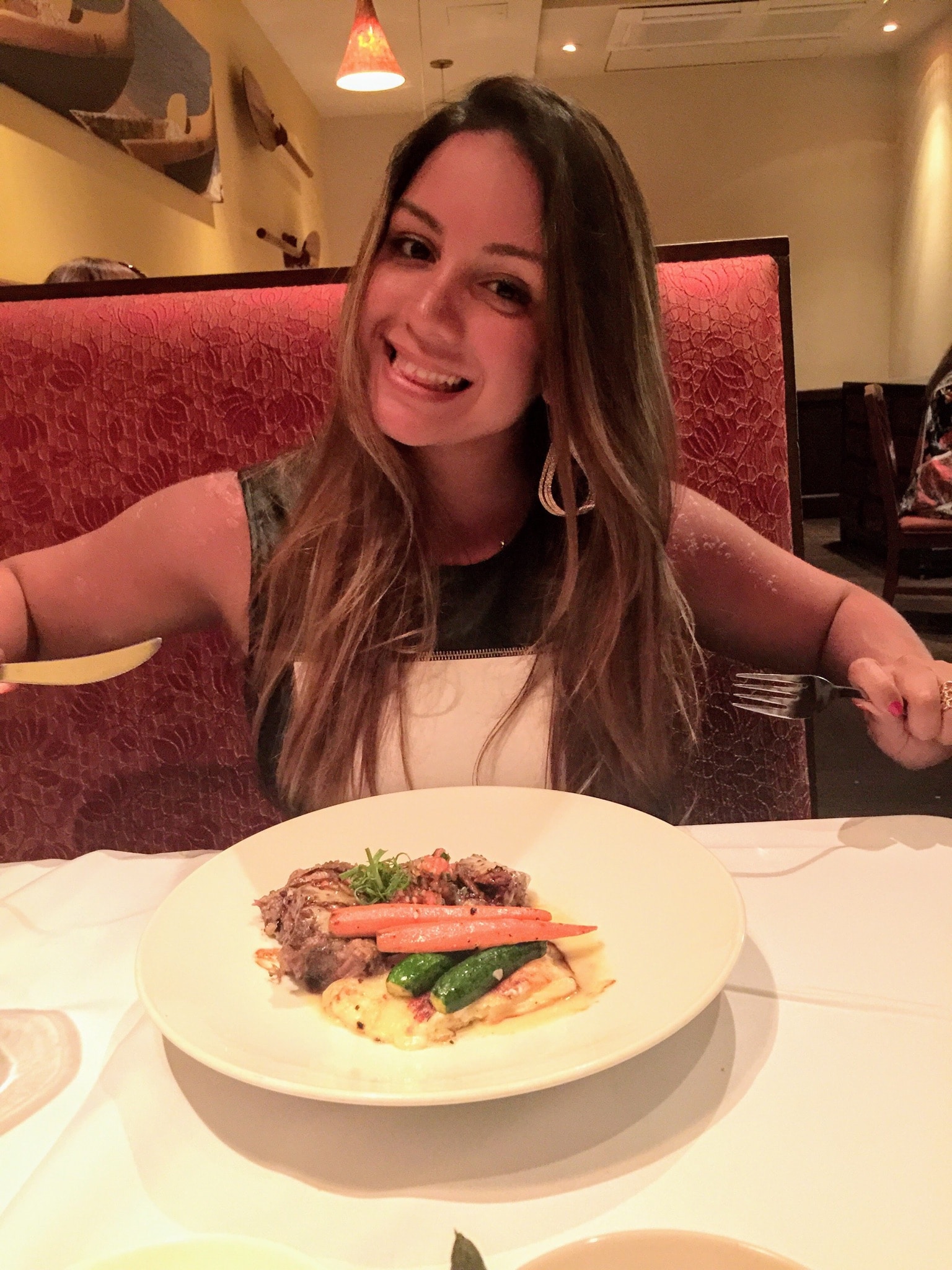 I'm Julie and I'm so glad you're here, cause you could be anywhere else, doing anything else instead but here you are! Hi and thank you so much for visiting 🙂 I started my youtube channel in 2012 as a hobby and had no idea food blogging would turn into my full-time job. I truly believe in the saying "If you do what you love, you'll never work a day in your life". I am incredibly thankful I get to do this full-time, it's literally the best job in the entire world and you make it possible. Thank you!
Food blogging isn't all; I also enjoy traveling, reading, getting my hair washed at the salon, dining with friends and family, and watching the sunset somewhere in the Northeast.
Want to know more? Here are some fun facts  
I attended the Kosher Culinary Arts Center in New York City almost 10 years ago.
My favorite cuisines are Indian, Turkish, Italian, and American. In that order! Although Cuban Black Beans and Ropa Vieja will forever have my heart.
The restaurant Houstons has the best ribs and service hands down! I absolutely love when my cosmo martini is halfway finished and they bring me a new chilled martini glass. Why doesn't every restaurant do this?
Speaking of restaurants, if an American steakhouse doesn't have mac and cheese on its menu, I won't go.
Breaking Bad, Game of Thrones, and Shameless are my all-time favorite shows.
I've been wearing the same perfume since High School; Dolce and Gabbana Light Blue. Sometimes Chance by Chanel.
My favorite thing to do while home alone is order takeout and watch crime shows.
I have to have pizza once a week even if I'm dieting.
I like my steak medium rare with no sauce!
I never eat candy. The calories aren't worth it. Do you know what is worth the calories? This buttermilk chocolate cake.

I drink an oat milk latter every single morning. 

I haven't had soda in over 10 years. I was addicted to diet coke!            

I was born in Florida and raised in NJ. It's actually heartbreaking to not be able to say "born and raised".
I enjoy deep tissue massages more than anything in the world.
I despise frozen pizza and pretzels. Hard pretzels, soft pretzels, pretzel buns, don't care for any.
Cape Cod is my favorite place.
If you're a beginner cook and want to show off, make this chocolate banana bread and this spicy rigatoni pasta! You won't regret it.
Brands we've worked with: