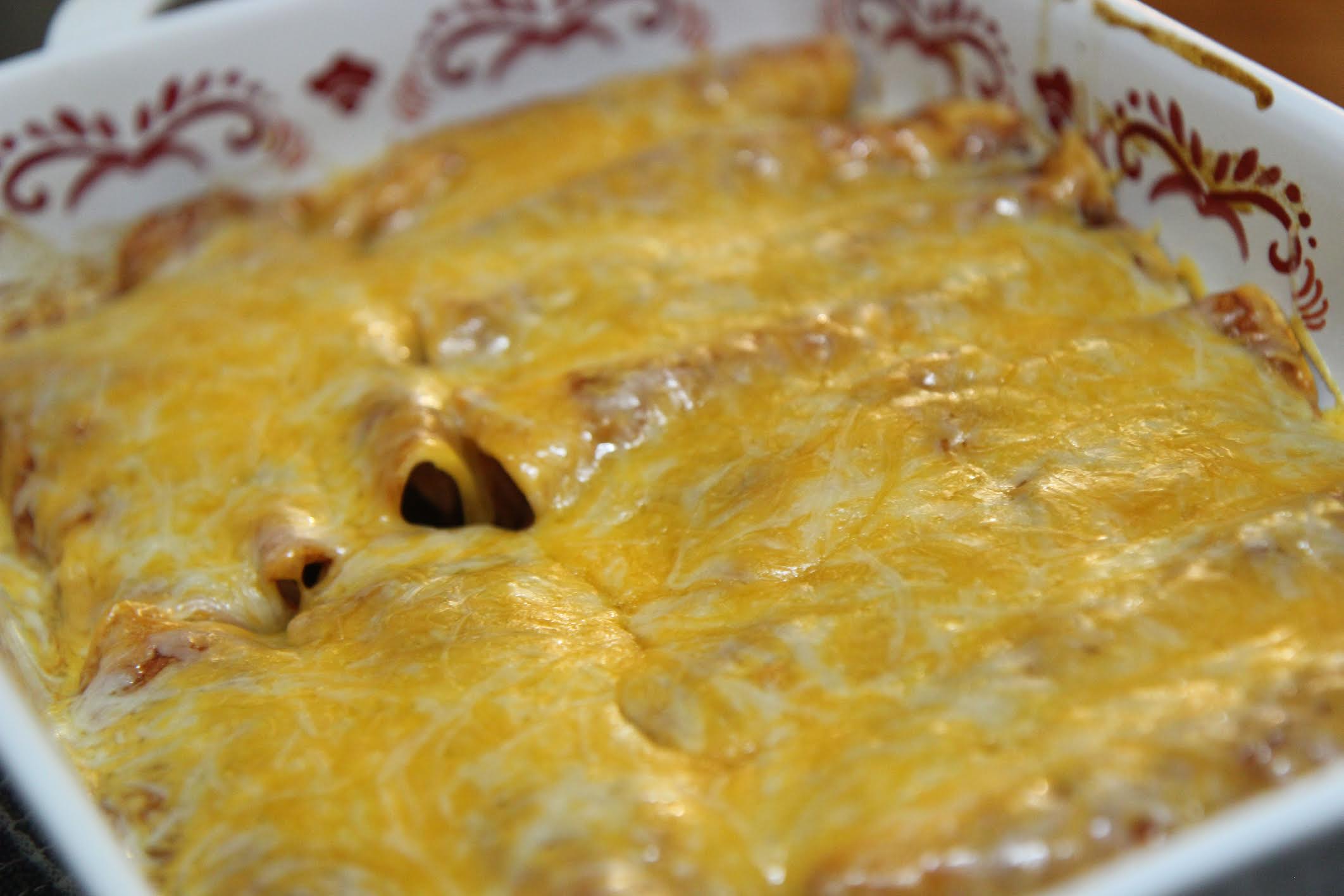 I can't explain in words the love I have for enchiladas. I'm also very picky about enchilada sauce. I won't sit here and say I only eat authentic enchiladas cause that would be a lie. I actually enjoy Tex-Mex enchiladas very much because I love cheddar cheese and sour cream.
I think my enchilada sauce is terrific and somewhat easy to make. It is a tad bit tedious but I promise it is so worth it. You will never use can sauce again if you try this sauce.
These were saucy and cheesy, they were perfect!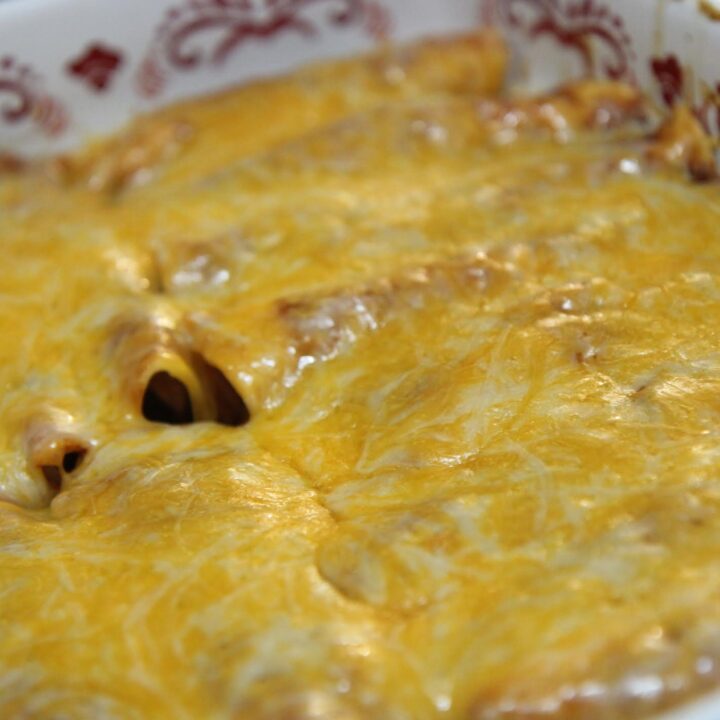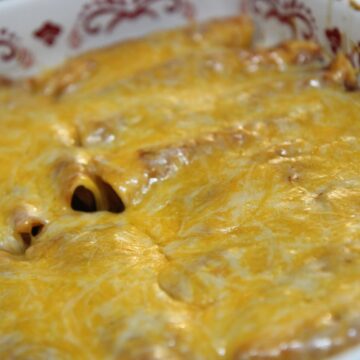 Chicken Enchiladas From Scratch
Print Recipe
Pin Recipe
These cheesy and rich chicken enchiladas are the perfect Tex-Mex dinner! Try it with my homemade enchilada sauce recipe to take these to the next level!
Ingredients
2

lb

bone-in chicken

2

tsp

granulated garlic

1

tsp

granulated onion

1

tsp

oregano

1/2

tsp

cumin

1/4

tsp

chili powder

1

tbsp

olive oil

1/4

cup

canned green chilies

1/2

cup

sour cream

1

tbsp

chipotle sauce

1/2

cup

cheddar cheese

1

tbsp

cilantro

salt and pepper to taste
Enchilada Sauce
3

tbsp

vegetable oil

8

dried ancho chiles

2

onions

2 to

matoes

6

cups

chicken stock

2

garlic cloves

1

tsp

cumin

salt and pepper to taste
Instructions
Preheat oven to 400 degrees F

Season the chicken with granulated garlic, granulated onion, oregano, cumin, chili powder, salt, and pepper.

Drizzle the olive oil over the chicken and rub it while spreading the spices evenly.

Place the chicken in the oven and cook for 35-40 minutes or until the juices run clear.

To make the enchilada sauce, place the ancho chiles in a pot filled with water and boil the chiles for about 15 minutes over medium heat.
Roughly chop onions and tomatoes and add them to a skillet with some oil. Season them with salt and pepper and cook over medium heat for about 10 minutes.
Remove the ancho chiles from the water and drain them, then add the chiles and garlic cloves to the tomatoes and onions.
Add the onions, chilies, and tomato mixture to a food processor and blend.
Strain the chili mixture, you only want to keep the thin liquid.
Place the enchilada sauce (thin liquiinto a skillet and season it with salt and cumin. Simmer the enchilada sauce for about 10 minutes over low heat.
Shred the cooked chicken using two forks and place it in a bowl.

Add the green chilies, sour cream, chipotle sauce, cheddar cheese, cilantro, and add salt if needed.

Grill or fry your corn tortillas and dip them into the enchilada sauce then add about 3 tbsp of the chicken mixture, some extra cheese, and roll them up.
Add extra sauce on top of the enchiladas and sprinkle some more cheese on top.

Cover and bake for about 10-15 minutes.
Nutrition
Calories:
545
kcal
|
Carbohydrates:
14
g
|
Protein:
30
g
|
Fat:
40
g
|
Saturated Fat:
16
g
|
Cholesterol:
153
mg
|
Sodium:
521
mg
|
Potassium:
623
mg
|
Sugar:
6
g
|
Vitamin A:
345
IU
|
Vitamin C:
3.7
mg
|
Calcium:
122
mg
|
Iron:
2
mg