If you're looking for the best air fryer shrimp recipes, look no further! Most of these recipes are quick, easy, and require just a handful of ingredients.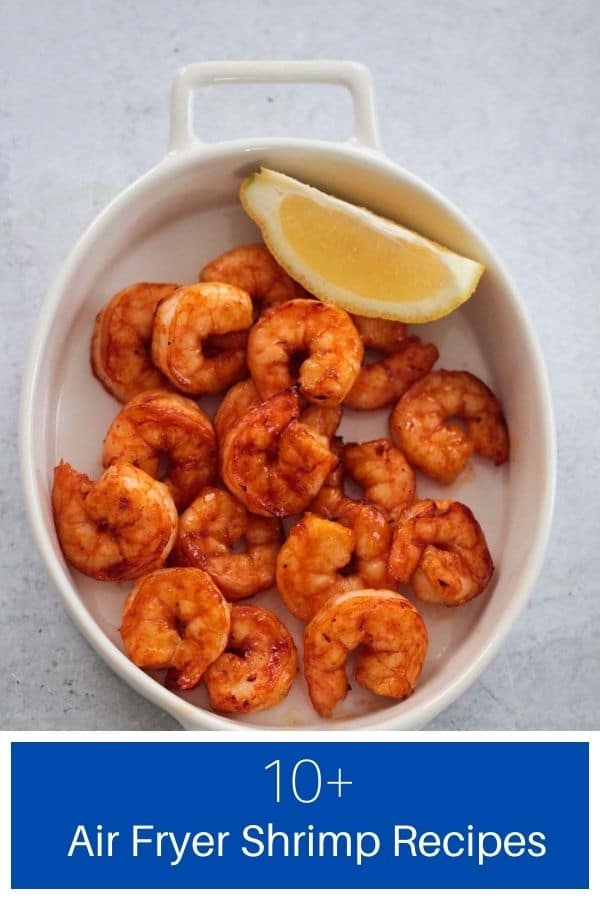 I absolutely love shrimp when cooked perfectly! I find that the air fryer does a great job at cooking shrimp. I've included a variety of delicious air fryer shrimp recipes that I just know you're going to love.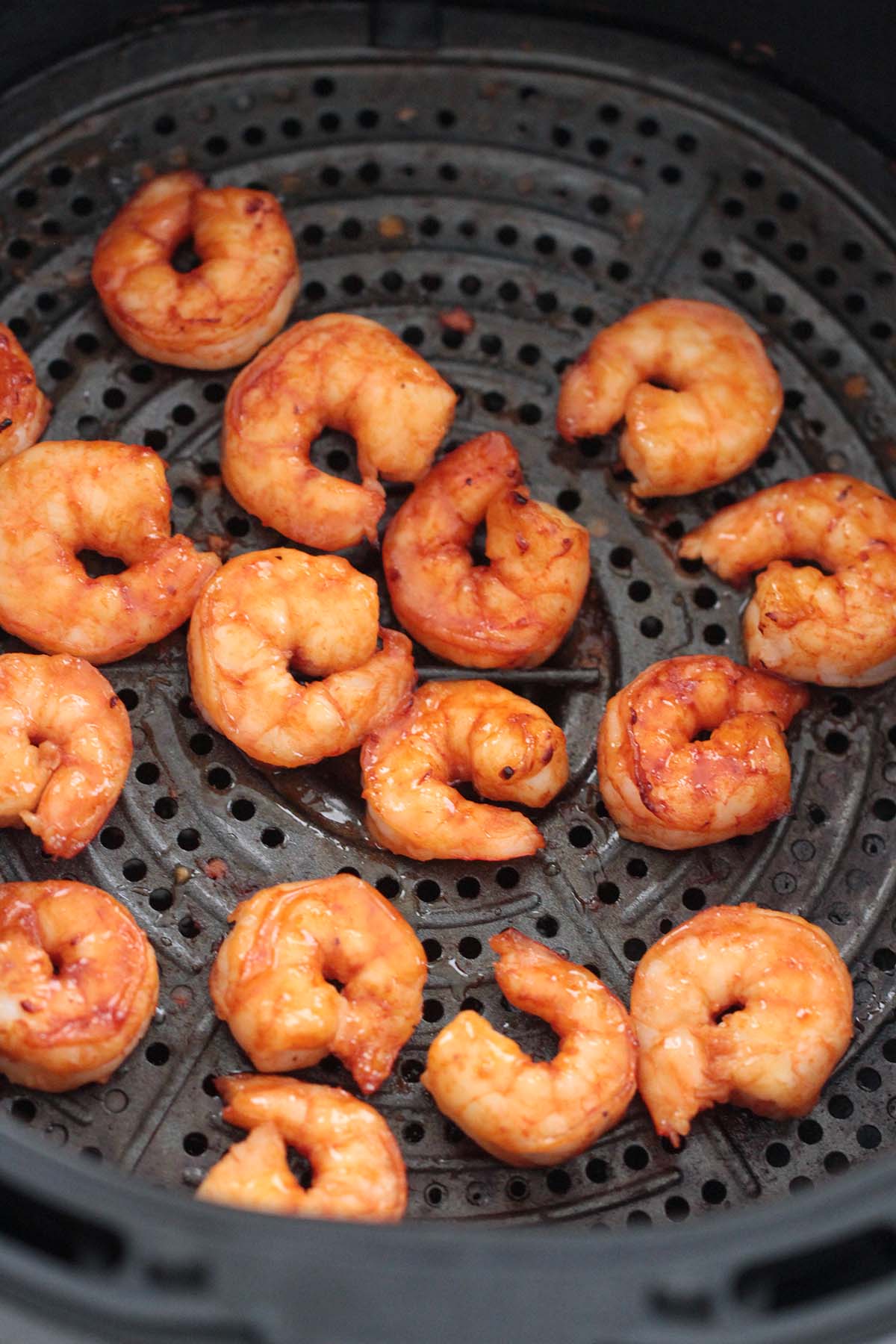 These Air Fryer Honey Chipotle Shrimp are packed with flavor and made with just 4 ingredients! A quick and easy recipe that's perfect for a busy weeknight meal.
If you're in the mood for Tex-Mex cuisine, these Air Fryer Shrimp Fajitas will certainly hit the spot!
Air Fryer Old Bay Shrimp is super flavorful and cook in just 7 minutes.
Forget chicken wings and make these delicious Air Fryer Buffalo Shrimp instead! Serve with a side of blue cheese dressing and you got yourself an amazing game day appetizer.
Air Fryer Breaded Shrimp cooked in under 5 minutes! It doesn't get any easier than this. They're crispy, tender, and can be served as an appetizer or main course.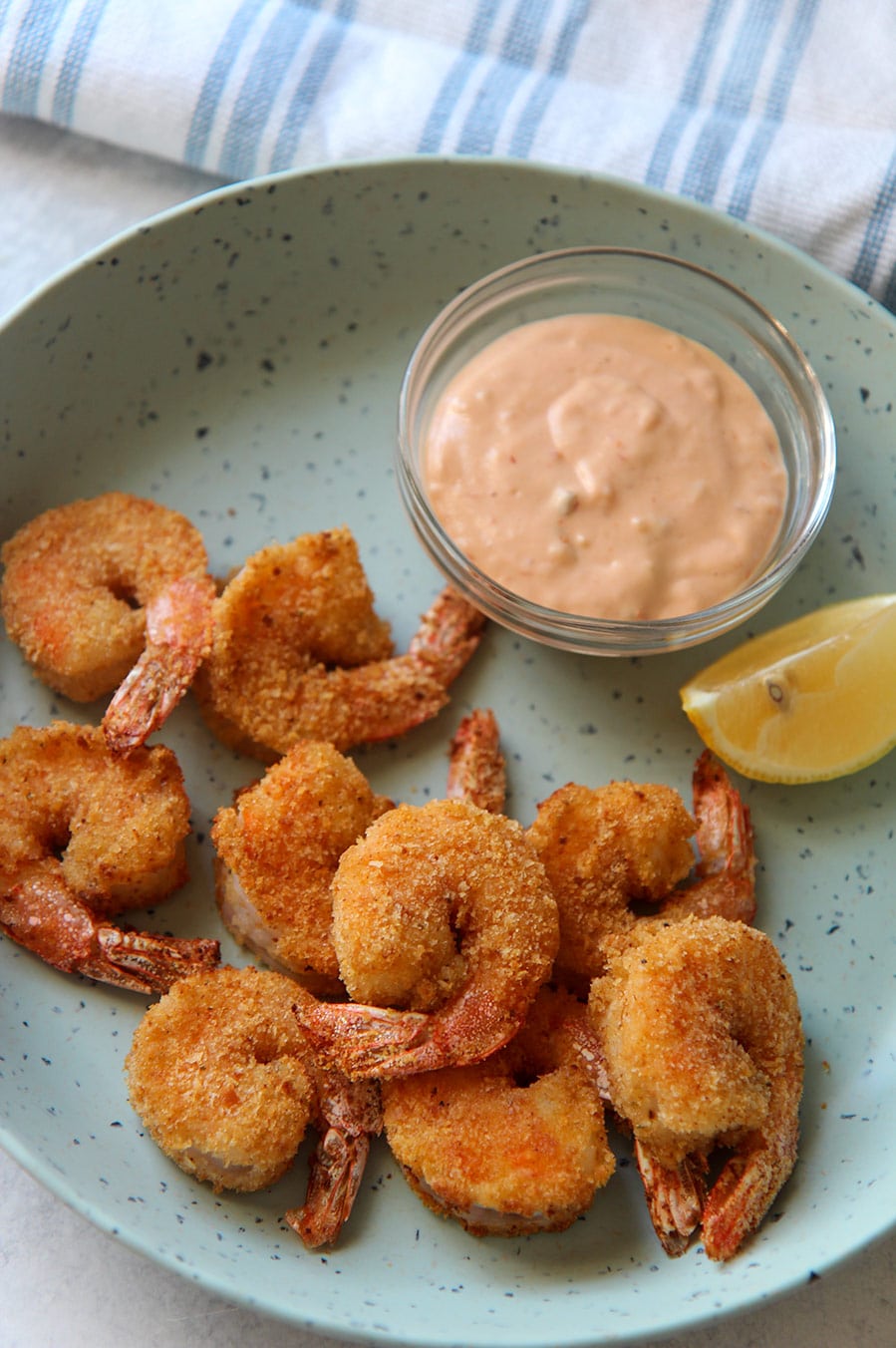 These Air Fryer Garlic Shrimp are low carb and keto-friendly! Super garlicky, tender, and require minimal ingredients.
I just can't get enough of these Air Fryer Shrimp Tacos. Super simple and perfect for those lazy summer days.
Shrimp and lime just go together so I'm a huge fan of these Air Fryer Cilantro Lime Breaded Shrimp. Made with simple ingredients and packed with flavor.
If you're a bacon lover then you will love these Air Fryer Bacon Wrapped Shrimp. Easy, delicious, and cooks in 10 minutes.
Air Fryer Coconut Shrimp are a classic made healthier! Sweet, savory, and crispy shrimp cooked in 6 minutes.
If you're looking for more than just shrimp, these Air Fryer Shrimp and Sausage are made with seasoned shrimp, sausage, and vegetables.
Tried these air fryer shrimp recipes? Please leave a star ⭐️⭐️⭐️⭐️⭐️ rating in the recipe card below and/or a review in the comments section further down the page. And consider following me on Facebook, Instagram, or Pinterest!