Crunchy honey walnut shrimp tossed in a delicious sauce then topped off with candied walnuts. These shrimp are super easy and take less than 20 minutes to make!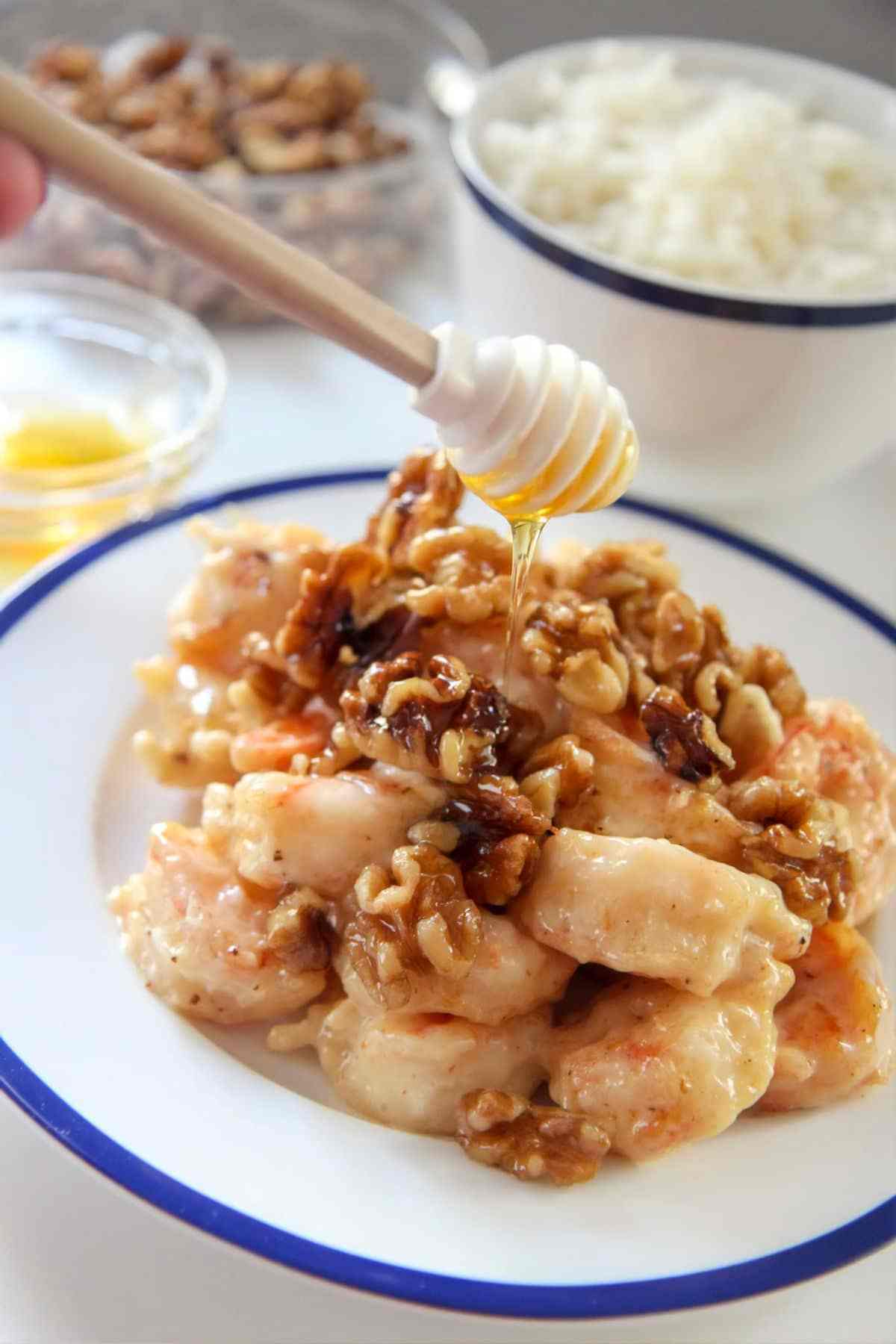 Honey walnut shrimp always satisfies my Chinese take-out cravings! What's great about this recipe is that you can use a bunch of jumbo shrimp and not pay an arm and a leg for it. This is the perfect recipe for entertaining on a Saturday night. Honey Shrimp and a bottle of wine will never disappoint. Honey Walnut Shrimp is just one of those dishes that almost everyone loves. Even the name sounds pretty. It took me no more than 15 minutes to put this entire dish together. What's great about these shrimp is that they're savory, crunchy, and sweet! Whatever you do, don't forget the walnuts!
What is Honey Walnut Shrimp?
Honey Walnut Shrimp is crunchy shrimp tossed in a sauce made with honey, condensed milk, and some fresh lemon juice. I love serving this with fried rice but you may serve it with fluffy white rice or noodles instead.
How to Make Honey Walnut Shrimp – Step by Step
You first want to start by preparing the candied walnuts. All you have to do is boil some water, sugar, honey, and walnuts. Cook for about 10 minutes and then place the walnuts on parchment paper to cool.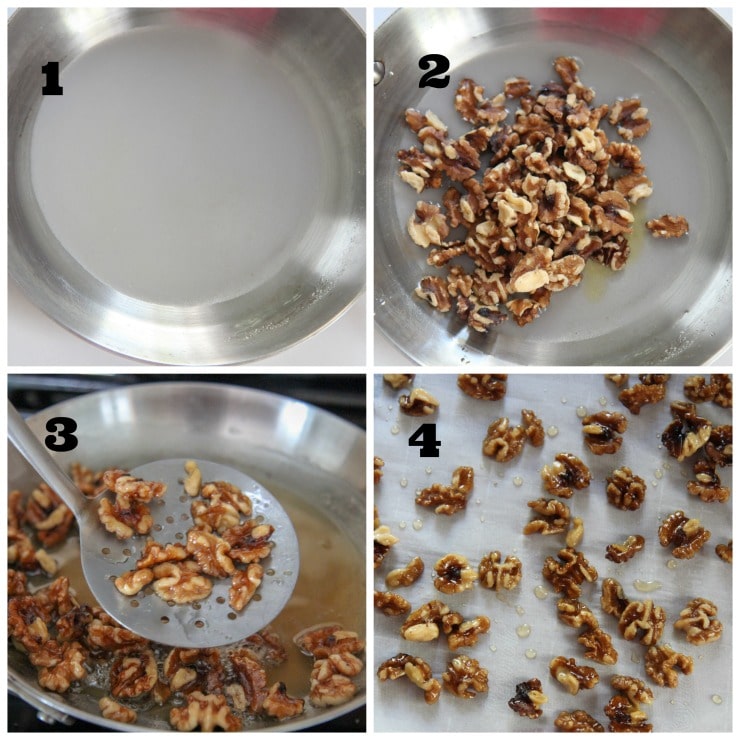 Tips for Successful Honey Walnut Shrimp:
Make sure you season the shrimp with kosher salt and pepper to taste before adding it to the cornstarch and egg white mixture.
Also, make sure you fry the shrimp in oil that registers 350-375 degrees F for best results.
Toss the shrimp in the honey sauce immediately after frying.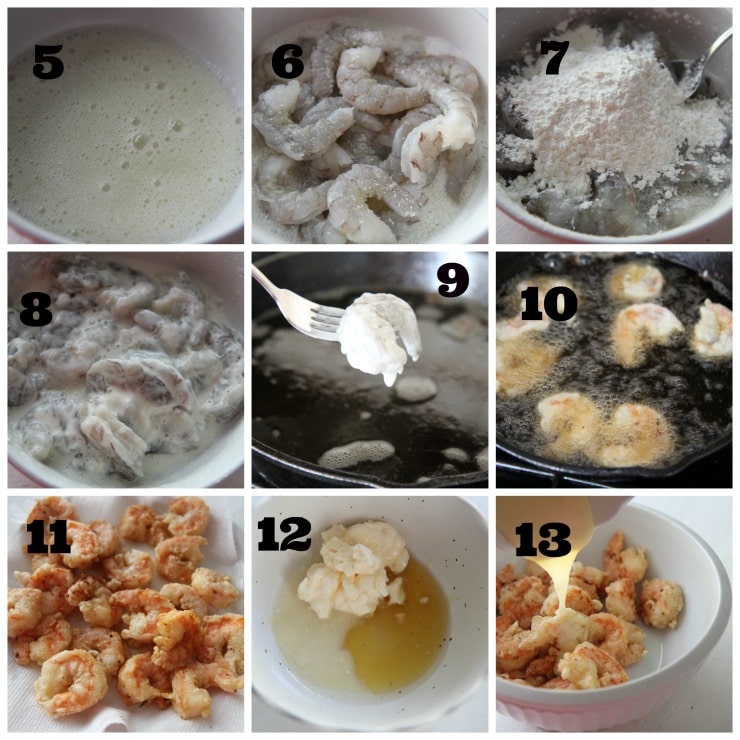 What Kind of Shrimp Should I Use?
I highly recommend using peeled and deveined raw jumbo shrimp.
Do I Have to Use Walnuts?
You can use any kind of nuts you prefer but I strongly recommend using walnuts for this recipe.
Can I Make this Recipe Ahead of Time?
For best results, please serve this immediately after cooking.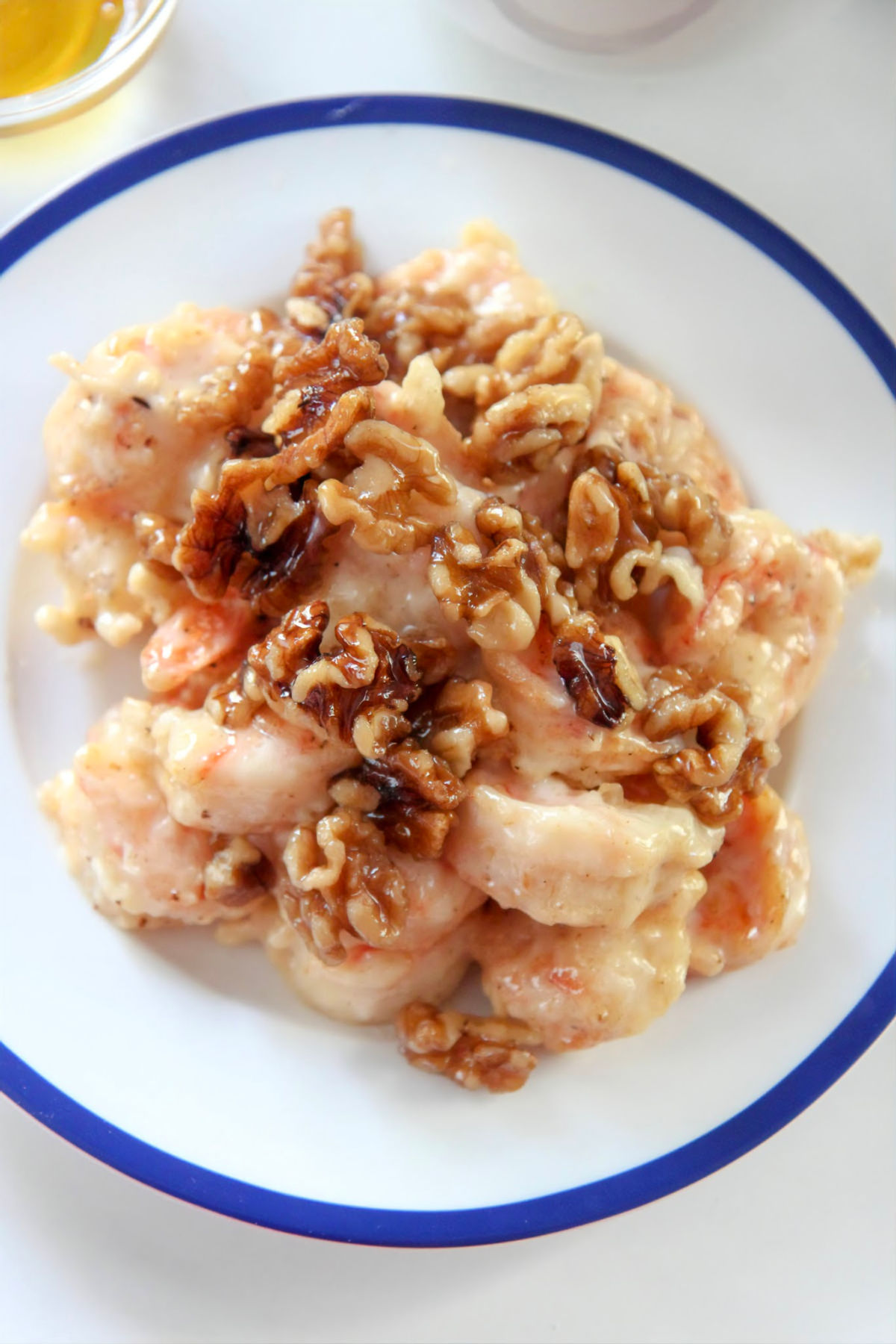 Ways to Adapt this Recipe
Don't feel like frying shrimp or preparing candied walnut? Grill some shrimp and toss it in the delicious honey sauce and you're good to go! Almost just as good.
The Honey Sauce
You can certainly prepare the sauce ahead of time. Picky eaters in your family? Cook some chicken and serve it with this sauce, just as good!
More Shrimp Recipes You'll Love: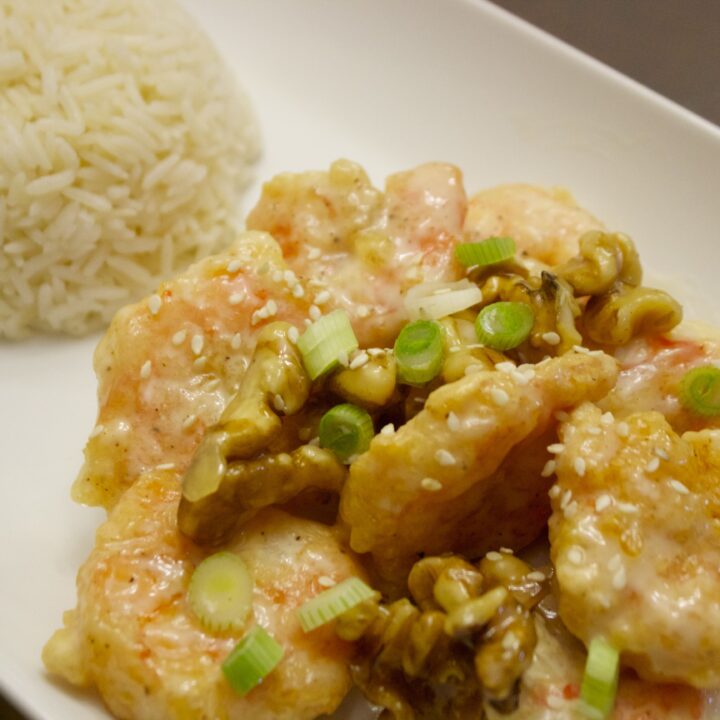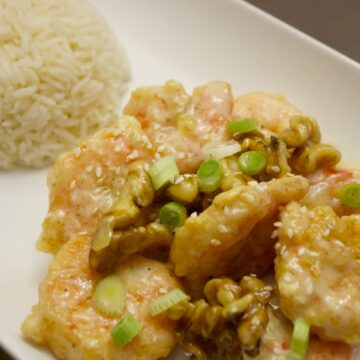 Print Recipe
Pin Recipe
Crispy shrimp tossed in a creamy sweet sauce with walnuts. Serve this over white fluffy rice or vegetable fried rice for the ultimate win.
Ingredients
1

lb

shrimp

1/2

cup

sugar

1/2

cup

water

1/2

tbsp

honey

1 /2

cup

walnuts

2

egg whites

1/2

cup

cornstarch

3

tbsp

mayo

2

tsp

condensed milk

3

tsp

lemon juice

1

tbsp

honey

salt and pepper to taste
Instructions
In a sauce pan, bring water, sugar, 1/2 tbsp honey and walnuts to a boil and cook for about 10 minutes or until sugar turns into a caramel color, remove and place on parchment paper

Season shrimp with salt and pepper and set aside

Separate 2 eggs and whisk the egg whites until it looks like foam

Coat the shrimp with the egg whites and toss in the cornstarch, set aside

In a bowl, combine the mayo, condensed milk, honey, and lemon juice

Fry shrimp for about a minute in vegetable oil

Coat the hot shrimp with the honey sauce, toss in the walnuts, and Enjoy!
Nutrition
Calories:
381
kcal
|
Carbohydrates:
47
g
|
Protein:
25
g
|
Fat:
9
g
|
Saturated Fat:
1
g
|
Cholesterol:
290
mg
|
Sodium:
978
mg
|
Potassium:
124
mg
|
Sugar:
33
g
|
Vitamin C:
6.1
mg
|
Calcium:
171
mg
|
Iron:
2.5
mg