Your family and friends will love these Cuban classic recipes! Here are more than 30 of my all-time favorites and hopefully, you'll love them just as much.
You'll find everything from beans, rice, soups, dessert recipes, and everything in between.
30 Easy Cuban Recipes
Flank steak pressure cooked to perfection then shredded and simmered in a spiced tomato sauce. Ropa vieja is the national dish of Cuba.
A hearty chicken noodle soup made with corn, potatoes, egg noodles, spices, and bone-in chicken. Just like Abuela makes it!
Crispy shredded flank beef made with lots of lime juice and fresh garlic. Super easy to make, delicious, and requires just a handful of ingredients.
Cuban braised oxtail made with carrots, potatoes, spices, and beef oxtails. An authentic and very popular recipe.
Super creamy, perfectly sweet, and the ultimate Cuban dessert. This rice pudding is made with sweetened condensed milk, lime, coconut milk, and rice.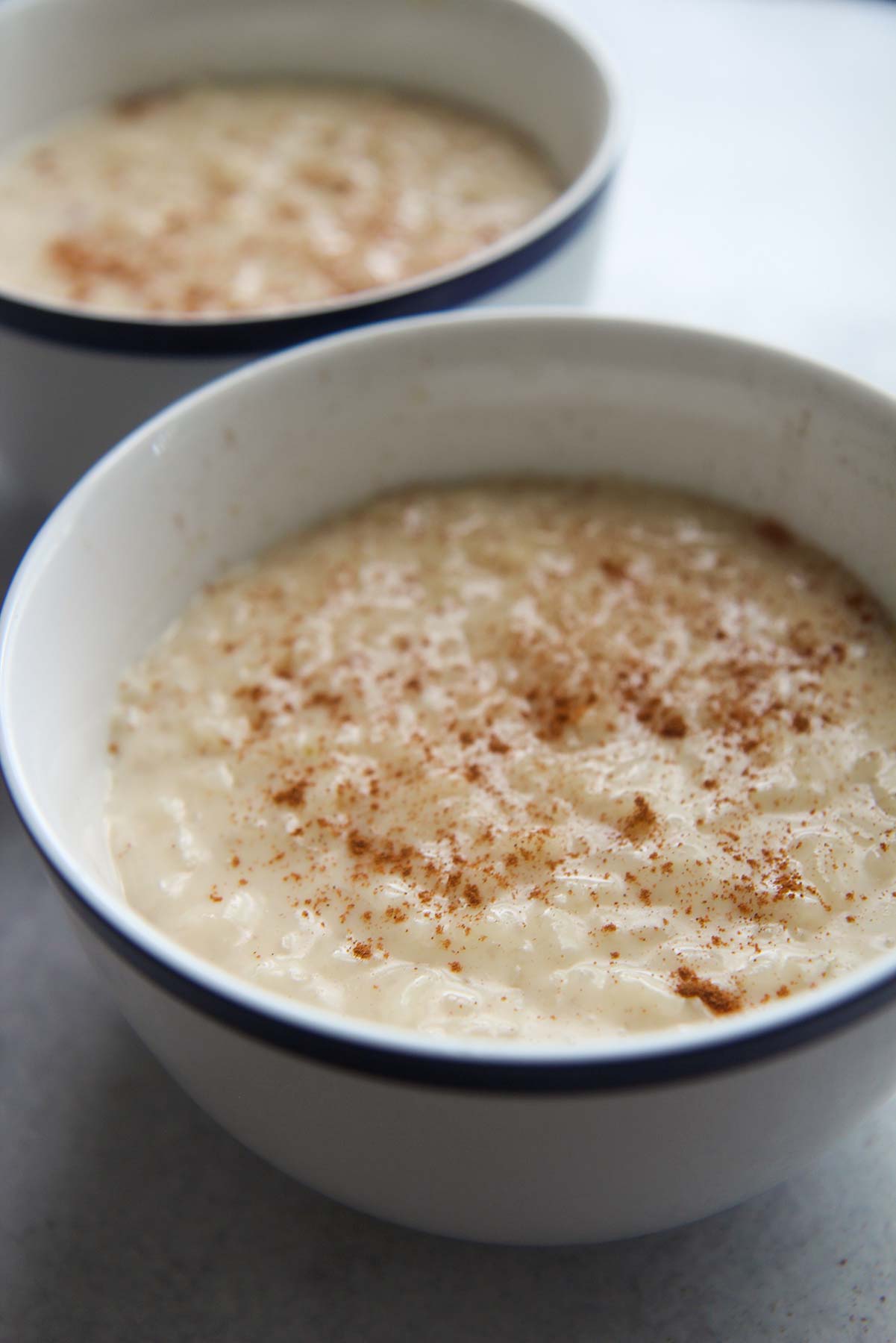 6. Cuban Picadillo
This traditional Cuban recipe consists of ground beef, raisins, olives, and spices. A personal favorite of mine!
Yellow fluffy rice with Vienna sausages and corn. A sweet and savory dish that can be served as a side dish or main course.
Deep-fried mashed potato balls stuffed with ground beef. The perfect appetizer!
Grilled skirt steak topped off with homemade chimichurri. This recipe is a must at every Cuban barbecue!
This meal cooks in under 30 minutes and requires minimal ingredients. Goes perfectly with white fluffy rice.
A popular steak sandwich made with caramelized onions and potato sticks. The ultimate lunch or dinner recipe.
A soupy chicken and rice made with beer, chicken, rice, and veggies. Super flavorful, delicious, and easy to make.
Deep-fried fritters made with malanga, eggs, garlic, and fresh parsley. A great appetizer or snack option.
This lobster dish is packed with flavor and goes great with white rice. The easiest lobster recipe you can make.
Although my Cuban family calls this dish "congri" other folks call it "Moros y Cristianos". A vegetarian rice and bean dish that can be served as a side dish or main course.
This is pork shoulder is marinated and roasted to perfection. Pernil is typically served on Christmas Eve but most people enjoy it year-round cause it's that good!
This meal is the ultimate cold weather comfort food. A Cuban beef stew made with beef, potatoes, spices, and lots of garlic. The beef is super tender and just melts in your mouth.
Easy weeknight-friendly pasta and sauce made entirely from scratch! This is made with ground beef, spaghetti, peppers, onions, and olives.
Crispy and savory fried green plantains with garlic sauce. Most Cubans serve tostones with almost every single meal.
There's nothing more comforting than a warm bowl of Cuban red beans. I like to make these at least once a week and they taste even better the following day!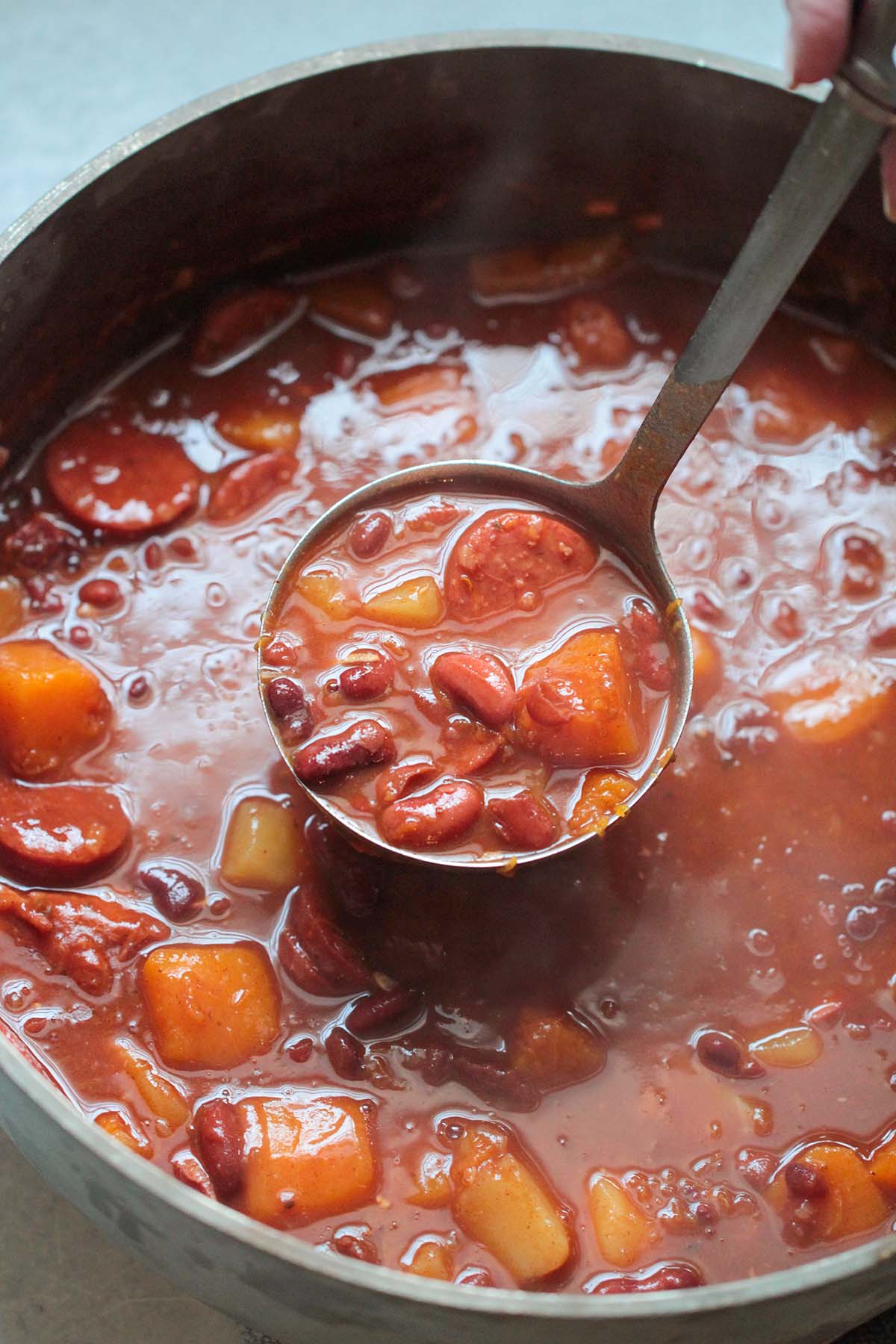 These have a sweet flaky crust and a savory filling. The best breakfast, snack, or lunch you can have! I enjoy these with hot coffee or tea.
These pastries are made with guava paste, cream cheese, and puff pastry. The ultimate breakfast or dessert.
These are my go-to beans! Made in the instant pot entirely from scratch with dried black beans, garlic, spices, and dry white wine.
Cuban chicken stew simmered until the chicken falls off the bone. This goes perfectly with white rice.
These bell peppers are stuffed with ground beef and rice. They're so satisfying and very easy to make.
This rice dish is made with shredded chicken, mayo, cheese, and rice. A Cuban classic recipe that never dissapoints!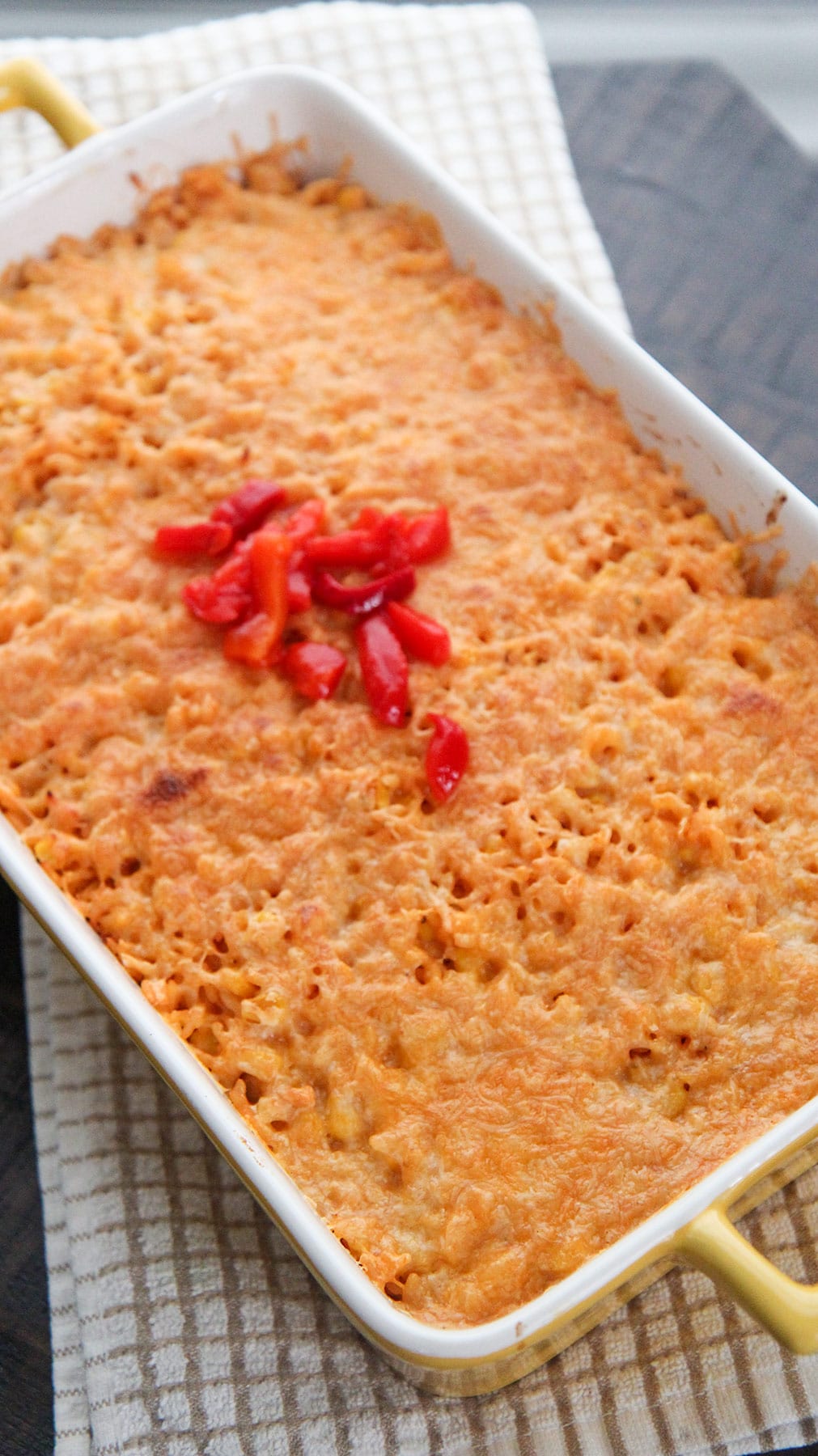 This chicken and rice is the ultimate one-pot meal. I like to make this often because it's easy to make and packed with flavor!
A creamy custard dessert made with sweetened condensed milk, eggs, evaporated milk, and cream cheese. This is easily one of my favorite desserts!
These chicharos can be served as a soup or a side dish with rice. Made with smoked pork, potatoes, green split peas, and butternut squash.
Garlicky shrimp made with just a handful of ingredients in under 10 minutes! Enjoy this as an appetizer, side dish, or main course.
Tried any of these recipes? Please leave a star ⭐️⭐️⭐️⭐️⭐️ rating in the recipe card below and/or a review in the comments section further down the page. And consider following me on Facebook, Instagram, or Pinterest!