These easy lunch ideas are all made in under 30 minutes! They are quick and delicious recipes that anyone can make.
Easy Lunch Ideas That Everyone Will Love
When I think of lunch, I usually crave a salad, sandwich, or wrap, therefore it's mostly what I shared on this list. You'll find all that and more among the easy lunch recipe ideas down below.
I think a cheesy and buttery grilled cheese sandwich is a must on every lunch menu. All you need is 3 ingredients to make it.
There is nothing better than a healthy and fresh salad when you don't feel like turning on the stove. This vegetable salad is tangy, savory, and can be a side dish or main entree. It includes broccoli, cauliflower, tomatoes, zucchinis, and a homemade Italian dressing.
This avocado tuna salad is made with my favorite ingredients. Crispy bacon, hard-boiled eggs, canned tuna, and avocado. It will instantly become a household favorite!
These ham and cheese sliders are the perfect lunch! They're super easy to make and you can make them ahead of time. They also reheat really well and make the best leftovers. You can also swap out the ham for turkey.
If you want a delicious, fresh, and classic salad then you need to make this one. It's made with grilled shrimp, crispy bacon, hard-boiled eggs, and feta cheese, tossed in a homemade vinaigrette. It's packed with flavor and hands down my favorite summer salad.
Forget baked chicken tenders! These deep-fried hot honey chicken tenders are seasoned and fried to perfection, then coated in a delicious sweet and spicy sauce. Super crispy on the outside and juicy on the inside.
Fresh and easy pasta salad made with lump crab meat, shrimp, hard-boiled eggs, and shells, tossed in mayo and old bay seasoning. Perfect for a potluck or picnic.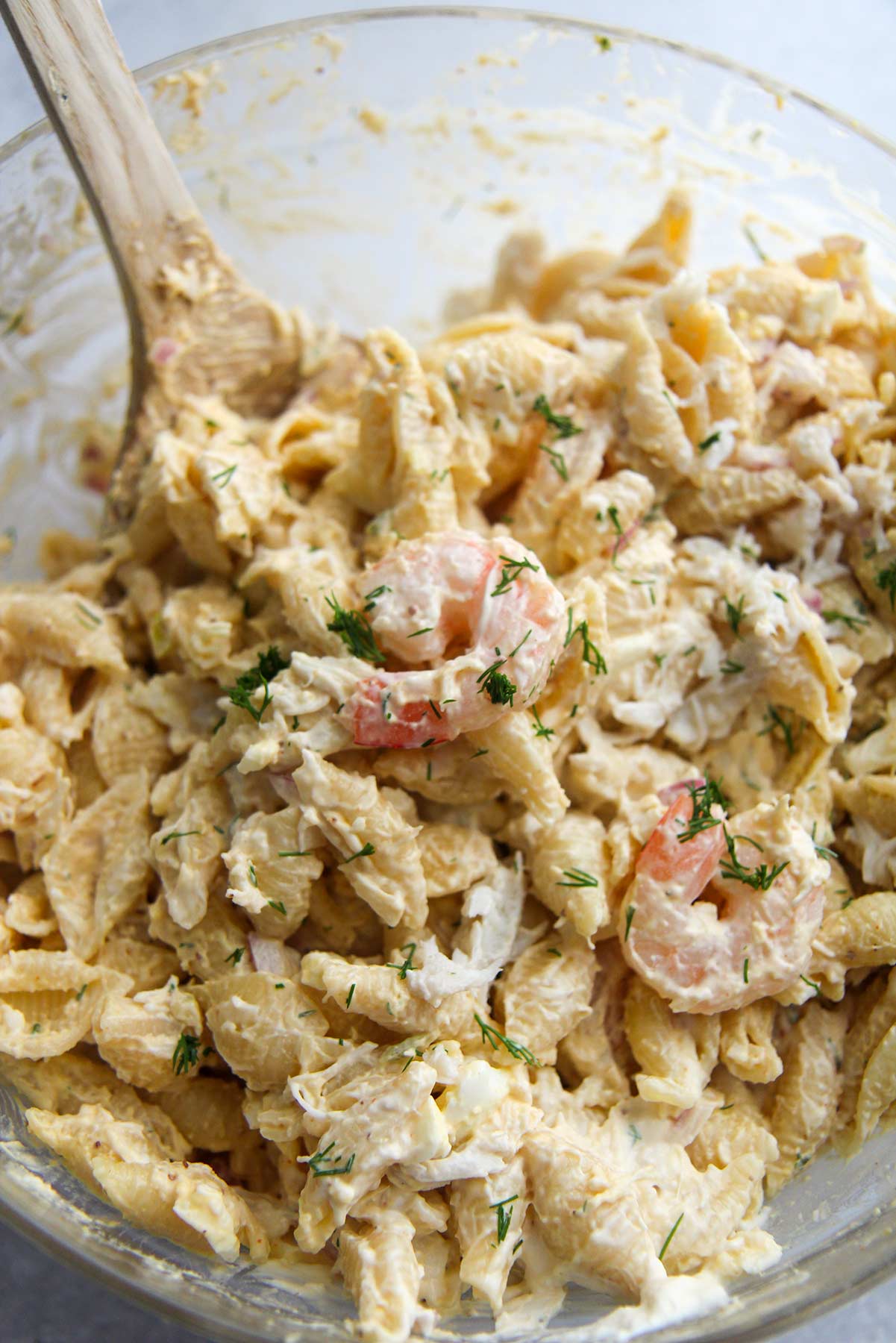 Vibrant and colorful salad made with red onions, avocado, tomatoes, and olive oil. If you're a fan of avocado and tomatoes then you need to give this recipe a try!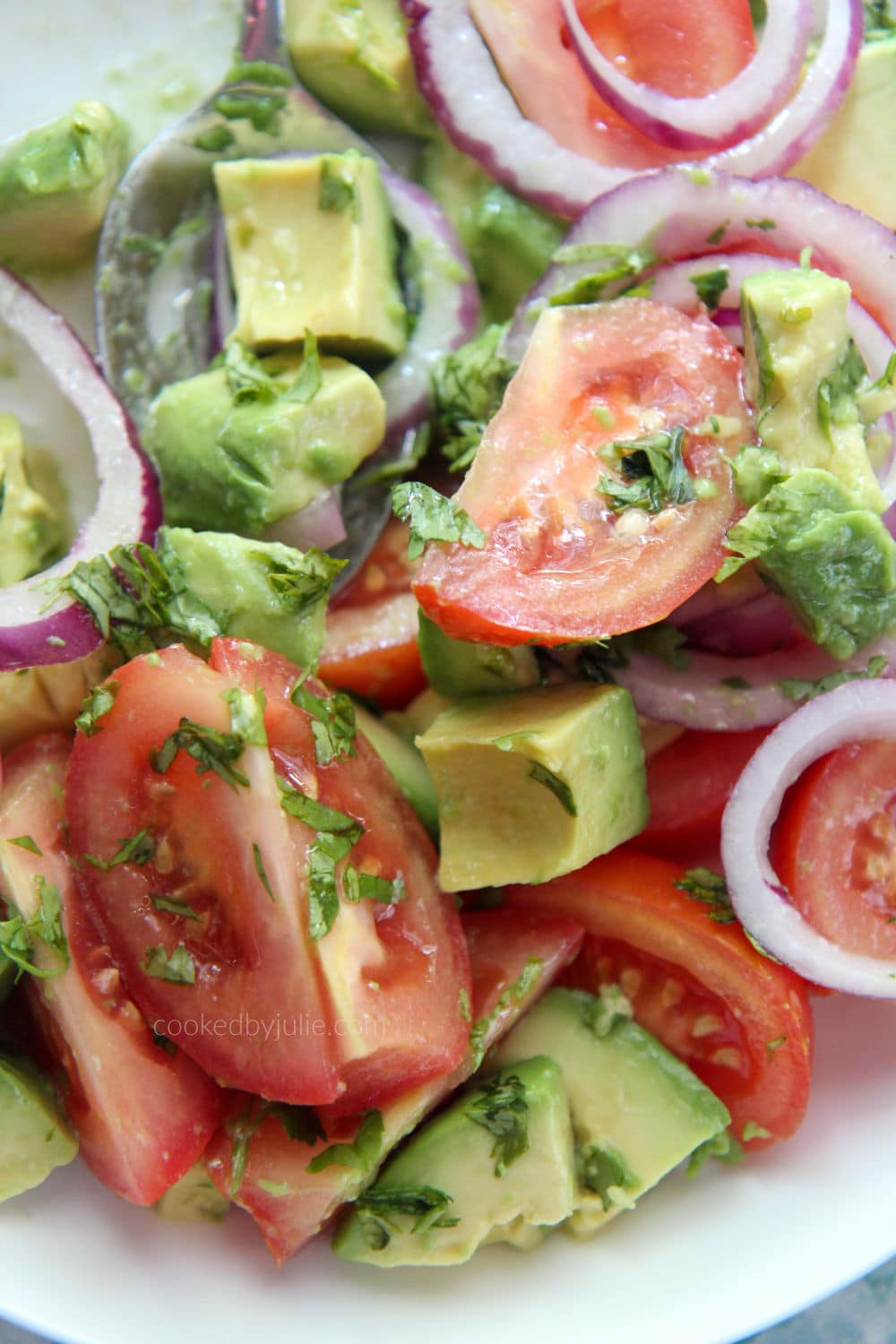 Grab some buns, juicy meat, lots of cheese, tomatoes, lettuce, and onions and you've got yourself a homemade classic cheeseburger. This is the easiest cheeseburger recipe. Even the pickiest eaters will enjoy this.
This chipotle chicken is made with juicy chicken breasts, Mexican spices, and adobo sauce. So much flavor! It cooks in just 10 minutes.
If you're tired of take-out, this is a recipe for you! It's so much healthier and more economical to make burritos at home with your favorite ingredients. Satisfy your Tex-Mex cravings with this delicious grilled chicken burrito.
You can serve this creamy cranberry pecan chicken salad on toast, crackers, or on its own. It's sweet, savory, and super easy to make. It also makes for the best leftovers and in my opinion tastes even better the following day.
Say goodbye to bland grilled chicken sandwiches. This sandwich is packed with flavor, spicy, and incredibly tasty.
This avocado chicken salad is made with rich and creamy avocados, chicken breasts, eggs, and homemade lemon vinaigrette. The ultimate summer lunch salad.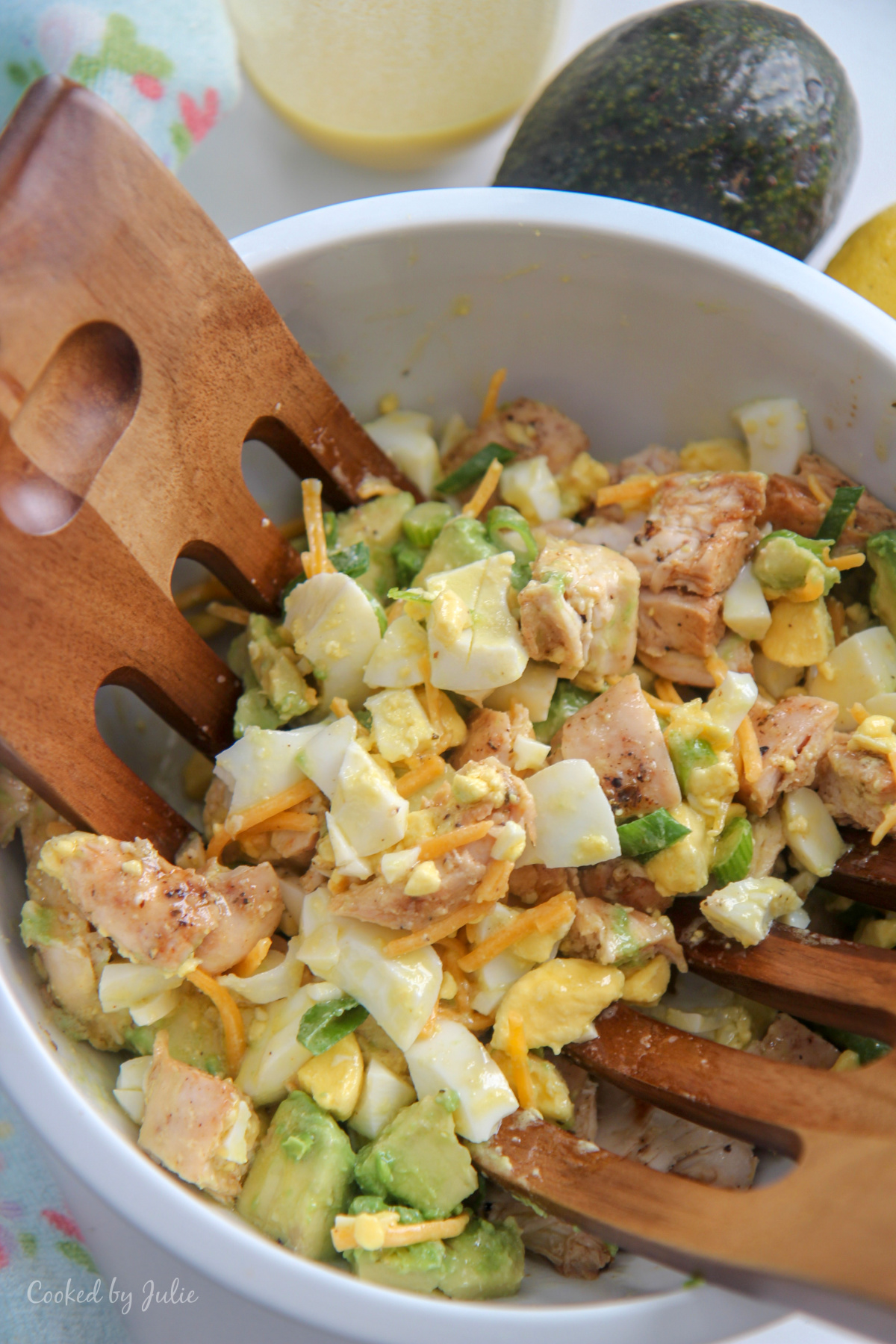 Tuna melt sliders are quick and simple to prepare. This recipe uses fresh everyday ingredients and tastes fantastic! You're going to love these.
These veggie cream cheese roll-ups are loaded with cream cheese, broccoli, and shredded carrots. Whether it's game-day or a busy weekday, these will hit the spot!
In just minutes you can have this turkey bacon avocado sandwich on the table. Enjoy this delicious sandwich cold, hot, or warm.
Nothing fancy or complicated! These air fryer boneless chicken thighs are super juicy and seasoned to perfection. All you need is an air fryer, chicken thighs, olive oil, and spices. Serve these chicken thighs with a salad or steamed veggies.
These chorizo tacos are the perfect weekday lunch! Tacos are great for serving a crowd, taking to a party, or just enjoying on a busy weekday. They're super tasty and easy to make.
Good egg salad sandwiches don't require fancy ingredients. This is a basic no-fail recipe but feel free to customize it to your liking.
These baked chicken meatballs are moist, tender, and perfectly seasoned. Cooks perfectly in 18 minutes! Enjoy these meatballs on a roll or with a side salad for the perfect lunch.
No matter which recipe you decide to use, I'm sure you won't be disappointed! All of these lunch ideas are insanely good and I hope you enjoy them all.
Tried any of these recipes? Please leave a star ⭐️⭐️⭐️⭐️⭐️ rating in the recipe card below and/or a review in the comments section further down the page. And consider following me on Facebook, Instagram, or Pinterest!